Foraminifera or more precisely their calcareous tests are very common components of many beach sands.
Lots of so-called coral sands are composed mostly (or in large part) of foram tests. These tests are usually worn out and barely recognizable. Still, some fresh examples of certain genuses look really spectacular. Probably the best example is a star sand from Ryukyu Islands, Japan.
This sand is actually composed of several foram species. Two of the most eye-catching genuses are Baculogypsina and Calcarina. Sometimes they are treated separately and called the Star sand and the Sun sand, respectively.
Below are pictures of selected foram tests picked from a sand sample collected in Hatoma Island (200 km east of Taiwan).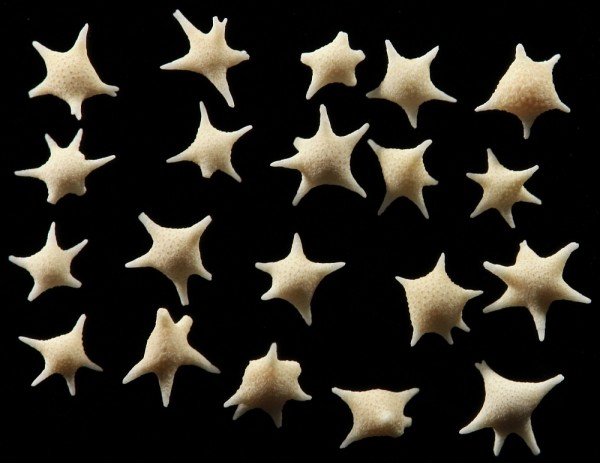 Foram species Baculogypsina sphaerulata. The width of the view is 15 mm.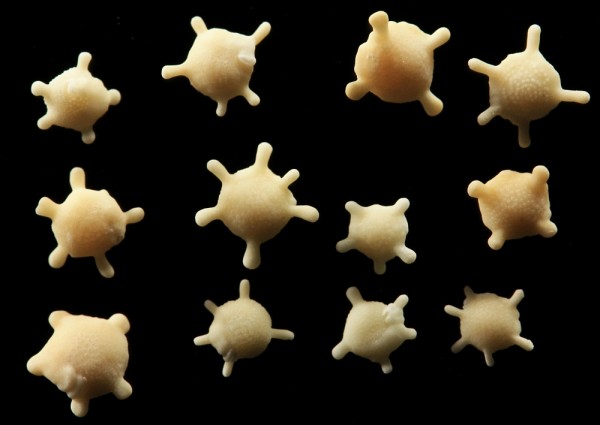 Foram genus Calcarina. The width of the view is 20 mm.