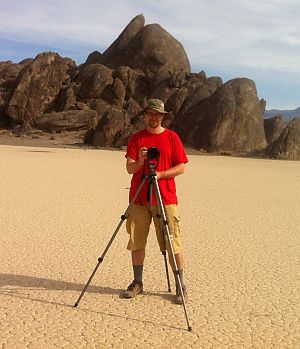 Sandatlas is an informational website focused on sand, rocks, minerals, etc. In general, the materials our home planet is made of. The photos and text on this website belong to Siim Sepp. He is a geologist (PhD student) and nature photographer from Estonia.
The aim of Sandatlas is to explain geological concepts with the help of illustrative materials, mainly photos. Sandatlas is also eager to promote geotourism by providing free information about locations of geological importance worldwide.
Sandatlas can be followed via RSS, e-mail or twitter (@sandatlas).
You may use the photos from Sandatlas.org for educational purposes or for non-commercial projects without asking but attribution is required: Siim Sepp (www.sandatlas.org). Please make the link (to the page from where the photo was taken) clickable if you use the photos on the Internet. However, only non-commercial use is free. You may purchase Sandatlas' photos from Alamy for commercial projects or you may also contact me directly.
The Privacy Policy of Sandatlas specifies what kind of personal data is collected by the third party vendors used by this website. You can follow the guidelines provided to opt out from any kind of tracking by these services.